Tacoma's Unique Health Specialist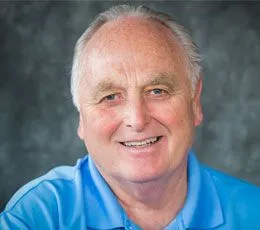 Discover how Dr. Pete Atkins has helped so many people restore their own health and live life fully.
Welcome to Atkins Chiropractic of Tacoma, WA. We're a locally owned clinic that specializes in managing spinal health using principles of bioengineering and cutting-edge chiropractic techniques such as the Atlas Orthogonal System and cold laser therapy. Patients come to us for help with many issues, including sciatica, headaches, neck and back pain, auto injury rehabilitation, and more!
Our resident chiropractic expert here at Atkins Chiropractic of Tacoma, WA, is Dr. Peter Atkins. He has over 40 years of experience helping people restore and improve their health. He received his doctorate in chiropractic at Palmer College, a renowned chiropractic college based in Iowa. He even received a fellowship in applied spinal biomechanical engineering before coming to Tacoma to establish this practice. This all means he excels at manipulating the spine to achieve proper posture and biomechanics. Knowledge never ends, so Dr. Atkins still takes classes to hone his expertise to this day.
We believe in a gentle, scientific approach that considers all of the patient's unique needs. This clinic uses complementary, non-invasive methods and equipment to produce great results. We love seeing our patients achieve their health and wellness goals. We provide a wide range of chiropractic services, including therapeutic exercise, spinal decompression therapy, cold laser therapy, and foot orthotics. Dr. Atkins is also board certified in the Advanced Atlas Orthogonal method, which is a means of improving spinal alignment.
At your initial consultation with Dr. Atkins of Atkins Chiropractic in Tacoma, WA, he'll be able to assess your situation and help determine the best course of treatment. The skill of our staff combined with our clean and professional facility means that our patients receive high-quality care in a safe and comfortable environment. Give us a call today to set up an exam. We look forward to meeting with you.
Achieve your wellness needs, improve your quality of life, and heal naturally with our assistance and guidance. We proudly serve the community of University Place by offering comprehensive chiropractic care and therapeutic or relaxation massage in a compassionate and friendly environment.


How Wellness Chiropractic Care Works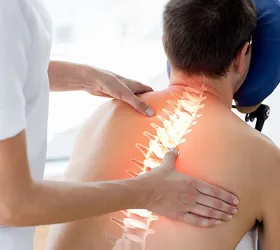 A Consultation to Set Your Goals
It's YOUR health and lifestyle that we're going to be working on - we will discuss your history, where you're at now, and your goals for your future so that we have a clear understanding of what's important.


Scans & Quick Tests for a Base Score

Establishing a baseline allows us to keep track of your improvements and understand how chiropractic care is restoring your body's self healing capability. We'll update these scans as we go along.


A Completely Personal Care Plan
Everyone is different, so we will prepare a personal plan together that incorporates your goals and my recommendations for treatment. This is something we'll do together because it's YOUR health!


Appointments For Your Schedule
Based on your personal plan, we will establish a schedule of appointments that won't interrupt your busy life, making your care easier to incorporate and accomplish!


A Team Ready to Help You Grow
We're no "one man band" - the entire staff understands the vital nature of your work with us and each of us are ready to help you achieve your goals & obtain optimal health.


Whole Life Health & Wellness
It's as simple as this: if you knew what we could do together, you'd already be a patient. With optimal health, you'll feel great and share the joy of our many patients!