The journey to optimal wellness starts here!
Your first visit with Atkins Chiropractic will be exciting, empowering, and a big step to taking control of your health and wellness. Read below to make sure you know what to expect when you see us.

Your First Chiropractic Visit With Atkins Chiropractic

A Focus on Your Personal Health
Your personal care plan is just that - YOUR plan. We start by discussing things like:
how you feel on a daily basis
your personal health goals
other things you've tried
major events in your life that have impacted your health
Our experience has been that a "one size fits all" approach to health is short-sighted and doesn't yield the kind of results that OUR chiropractic patients have experienced over the years. By knowing your health history, we will be able to prepare treatment that FIRST addresses your most important concerns and then brings your body to an optimal operating condition.
A Commitment to Feeling Great
This first appointment is incredibly important because it allows us to prepare a care and wellness plan that will give you a full understanding of what our care includes. Atkins Chiropractic is NOT a "back cracking racket" - we partner with our patients to build a plan that shows them real results that really matter to them. We try to avoid the "one and done" patients who don't understand how wellness chiropractic care delivers optimal health through proper management of the central nervous system.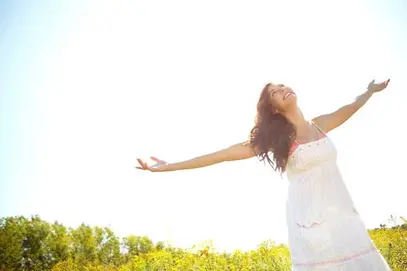 How You're Going To Feel

Getting out of pain and preparing your body for optimal health is no small matter. This is not like getting the oil changed in your car - you can always get a new car when the one you own starts having big problems. We're not afforded that luxury with our own bodies. When you complete our new patient assessment program and we review your personal care plan, you will also plan for your first adjustment. For many, this is an incredibly moving and emotional time: some patients experience "tears of joy" for the first time, as they see the connection between our chiropractic care and the years of damage and neglect that daily life has put upon their bodies.
If you are in significant pain, your first appointment may reduce that pain, but it will not remove it entirely. Adjusting your spine and helping your central nervous system communicate with your body in the best way possible is a process. Your initial scans and reports will help us understand the timeline to get you out of pain, and your personal care plan will show you how regular care will make it easier for you to avoid complications in the future.
We're here to help. We care about our community. We know that wellness chiropractic care is a gift and we want you to experience it with us. Our staff is ready to meet you where you are, ready to show you a personalized plan, and ready to celebrate with you as you feel better than you've felt in a long time.
Welcome to Atkins Chiropractic. Welcome to Optimal Health.